2021 Activity Schedule
In addition to our scheduled weekend activities, Starlite Camping Resort often has unscheduled activities.
These may include hayrides, movies, bingo, softball, volleyball and occasional Sunday breakfasts. Depending on the crowd of people and the weather, spontaneous activities like late night swims, hot dog roasts, hikes, or midweek crafts, etc. may occur at any time.
Please be sure to ask about these special activities when making reservations or inquire in the office during check in.
May
May 8-9 — Mother's Day Weekend. All two day camping Mom's receive a take-out mother's day breakfast compliments of Starlite.
May 22 — Join in and play Five Crowns an easy fun game for all.
May 29 — Stop by and catch a few great tunes performed by the live band "Roadhouse."
June
June 19 — Enjoy the great harmony of the music group "The Chicken Fire Boys."
June 26 — "Appalachian Pet Farm" wonderful variety of animals!
July
July 4 — Celebration with high energy band "Restless" and fireworks!!
July 10 — We are excited to announce the performance of "The Dan Clememte Show" (magic).
July 17 — Music by the pool provided by "Roadhouse."
July 24 — Super Fantastic "the DKer's" a juggling acrobatic act.
July 31 — Paws, Claws, Scales and Tails Zoo America Show.
August
August 7 — Ice Cream Social with "Whiskey Kreek" classic Blues and more.
August 14— "Curious Dog" Awesome live music.
August 21 — The best in class "Roadhouse" live band.
September
September 4 — "Adriano" wild Child Rockabilly and Blues.
September 11 — Take-out Chicken B-B-Q and Corn Roast, meal tickets limited and only available to people camping at least two nights. Reservation required $10.00 per. Meal.
September 17-18-19 — Normal dates for RV show in Hershey Pa.
September 25 — Join in for a rousing game of Five Crowns.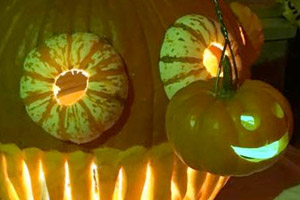 October
October 16 — Halloween at Starlite-site decorating, pumpkin cut-out, costume parade, trick or treating.